The Stackchat Facebook Messenger integration supports all of Stackchat's output and input types.
Text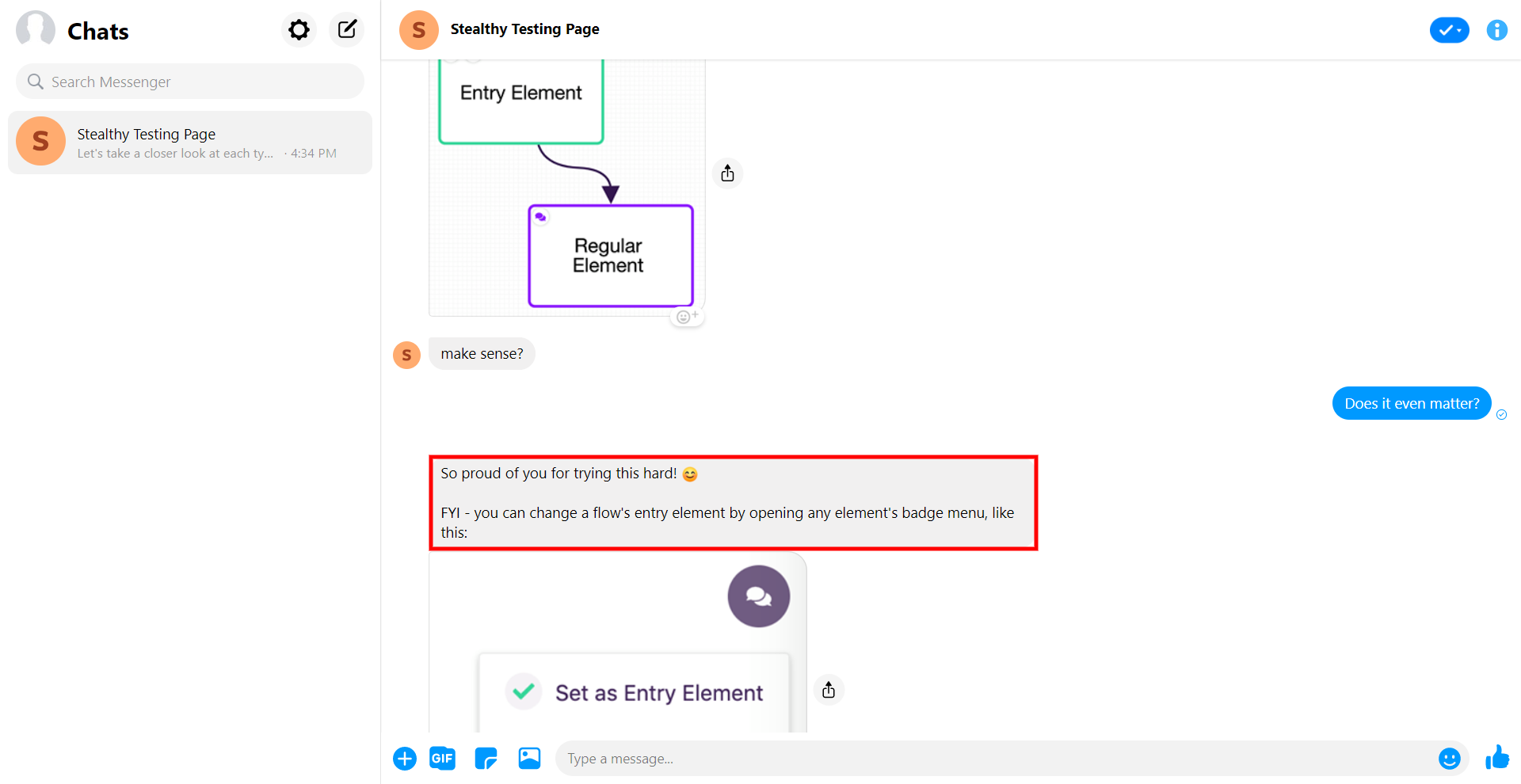 A basic text message with emoji.
Image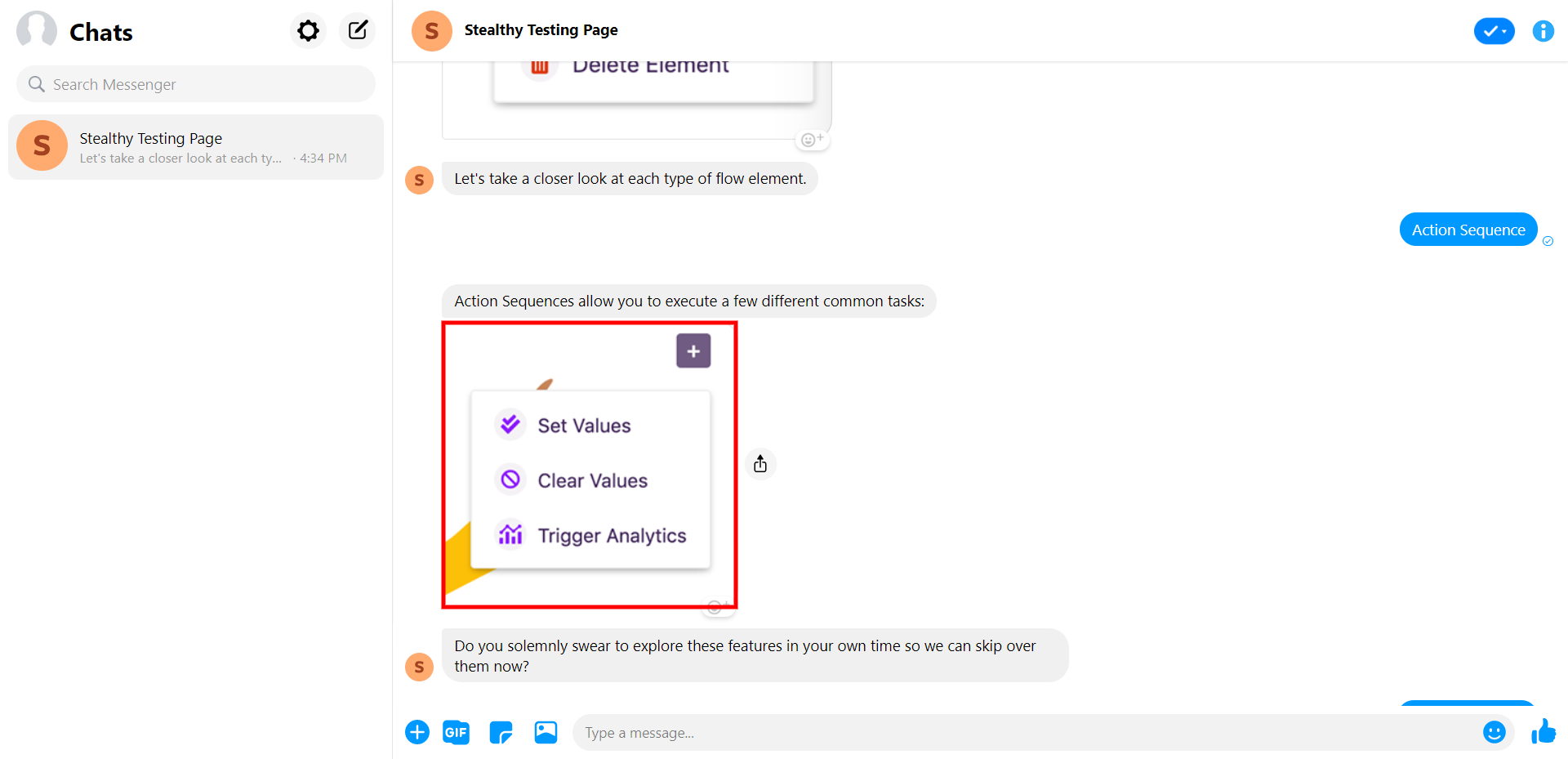 An image in the Web Messenger.
Quick Navigation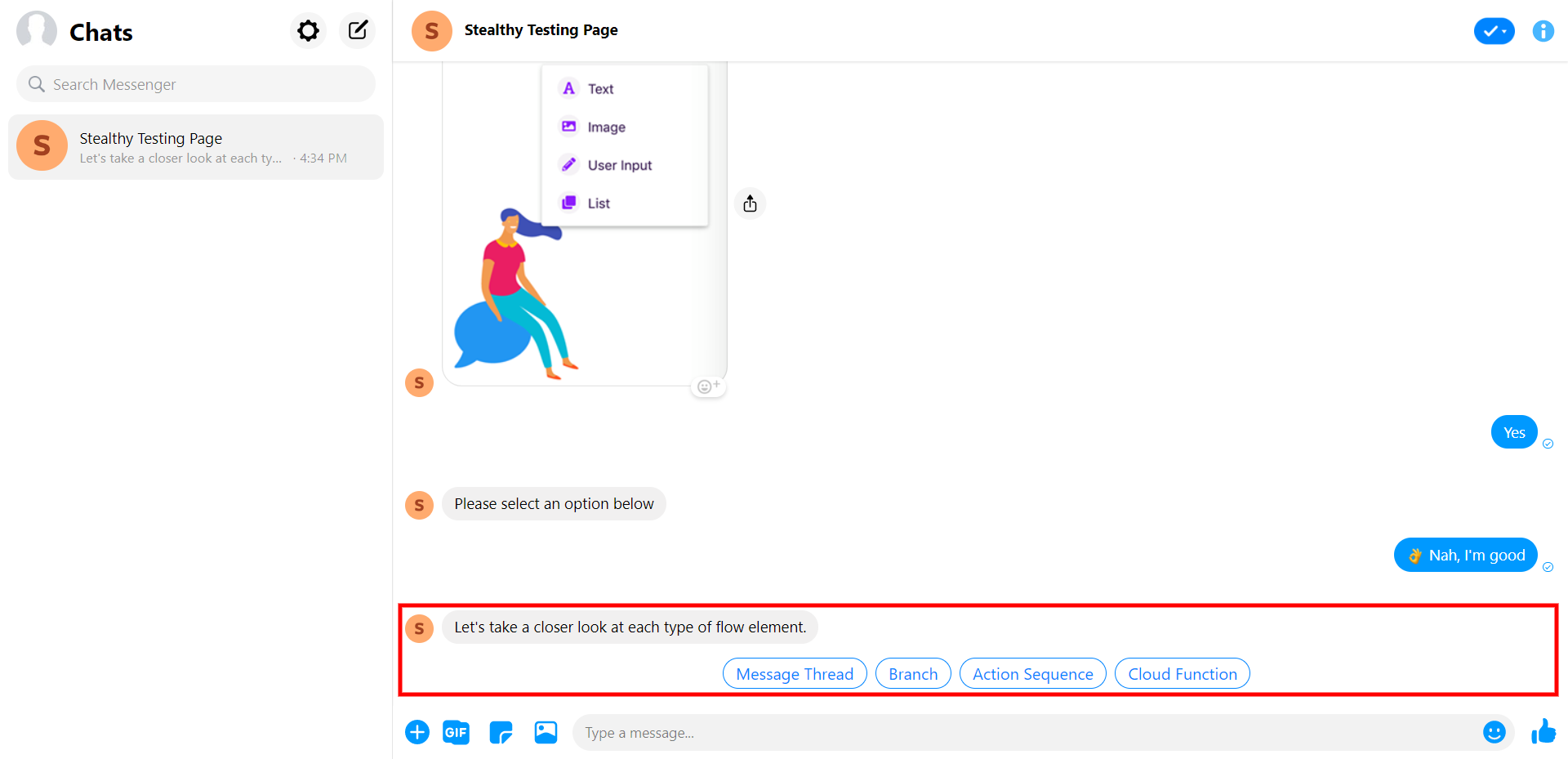 This quick navigation has no icons.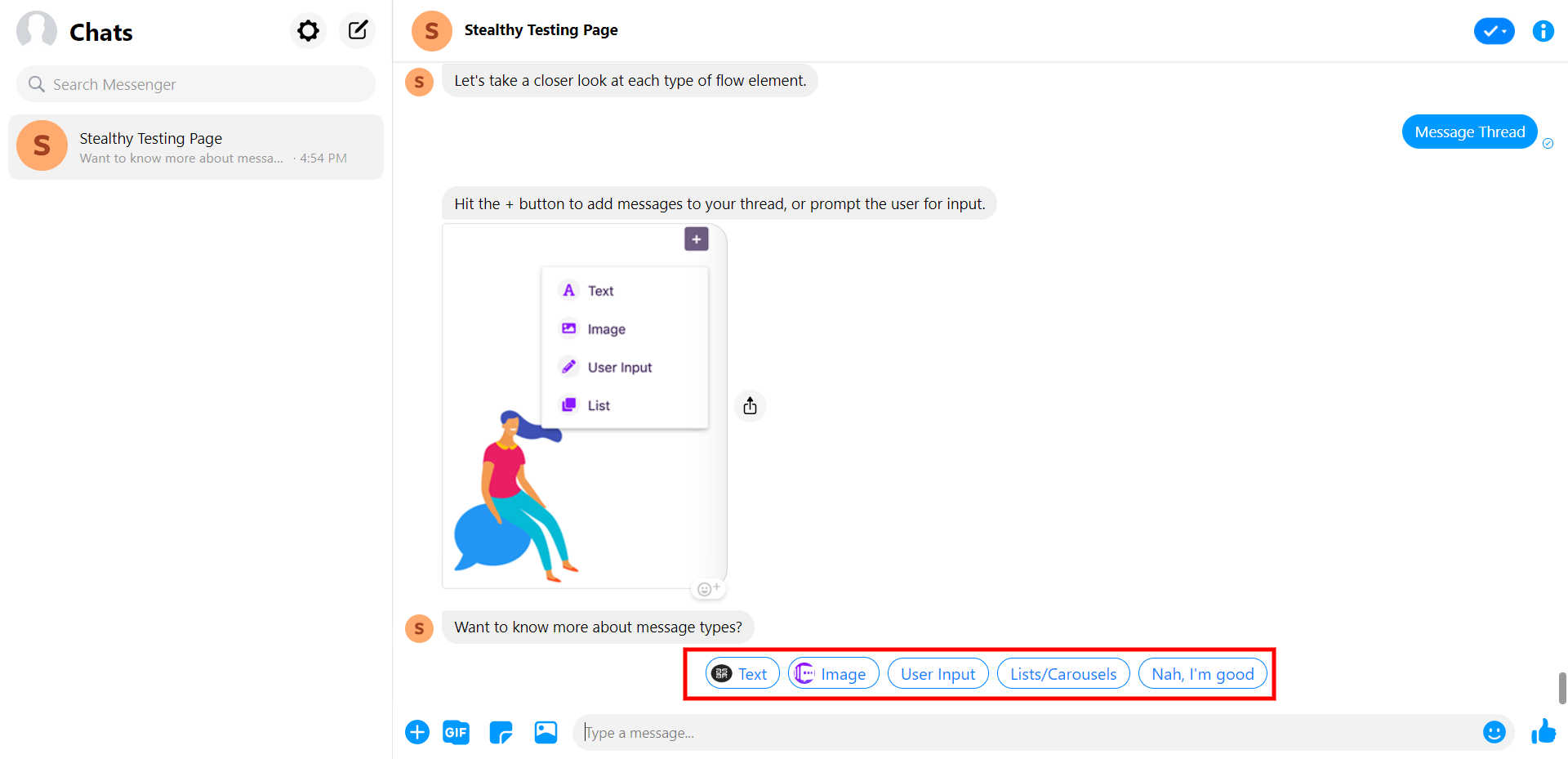 The same quick navigation with icons.
List / Carousel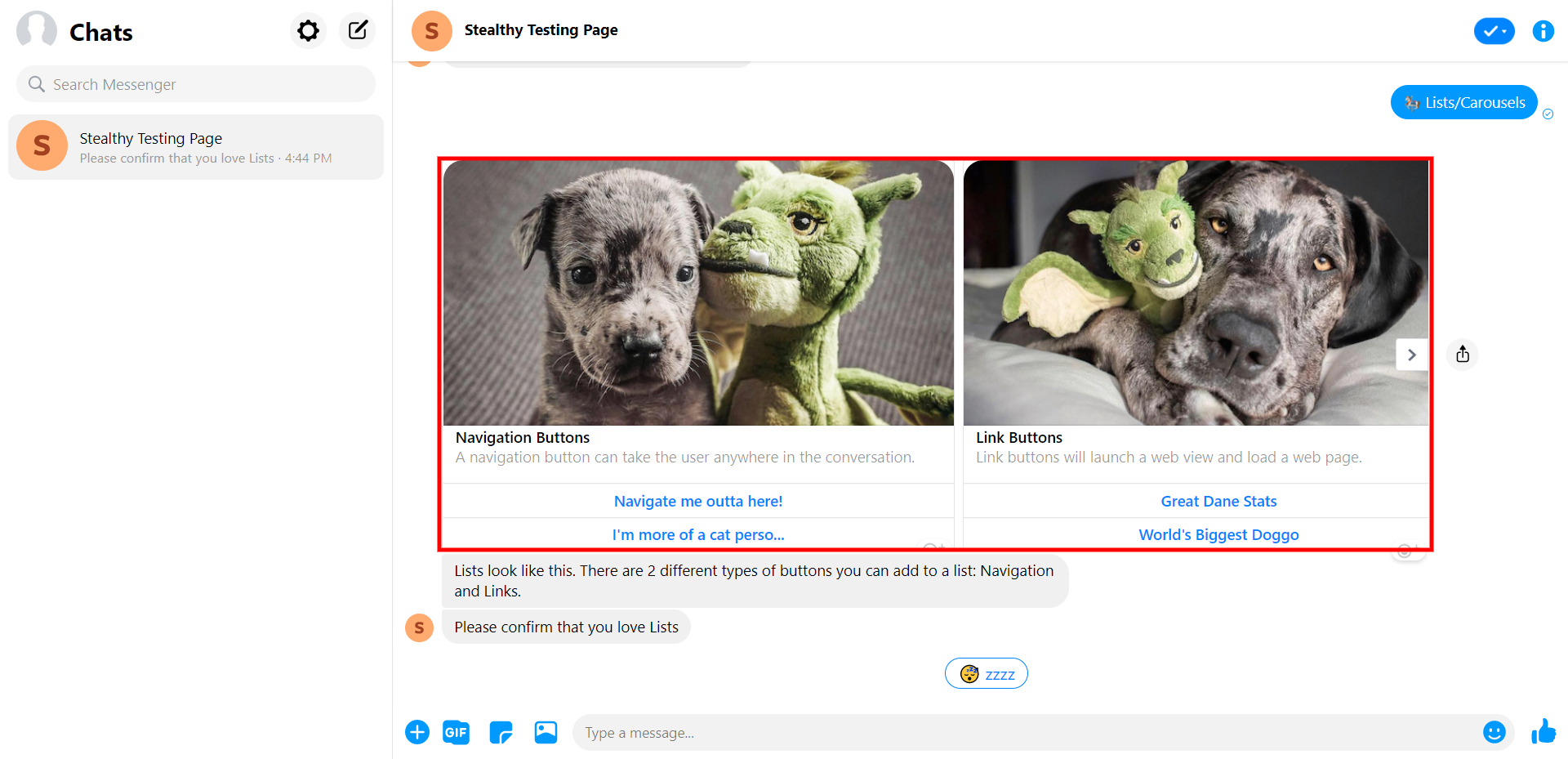 The user can navigate the list with the arrow.
User Input Group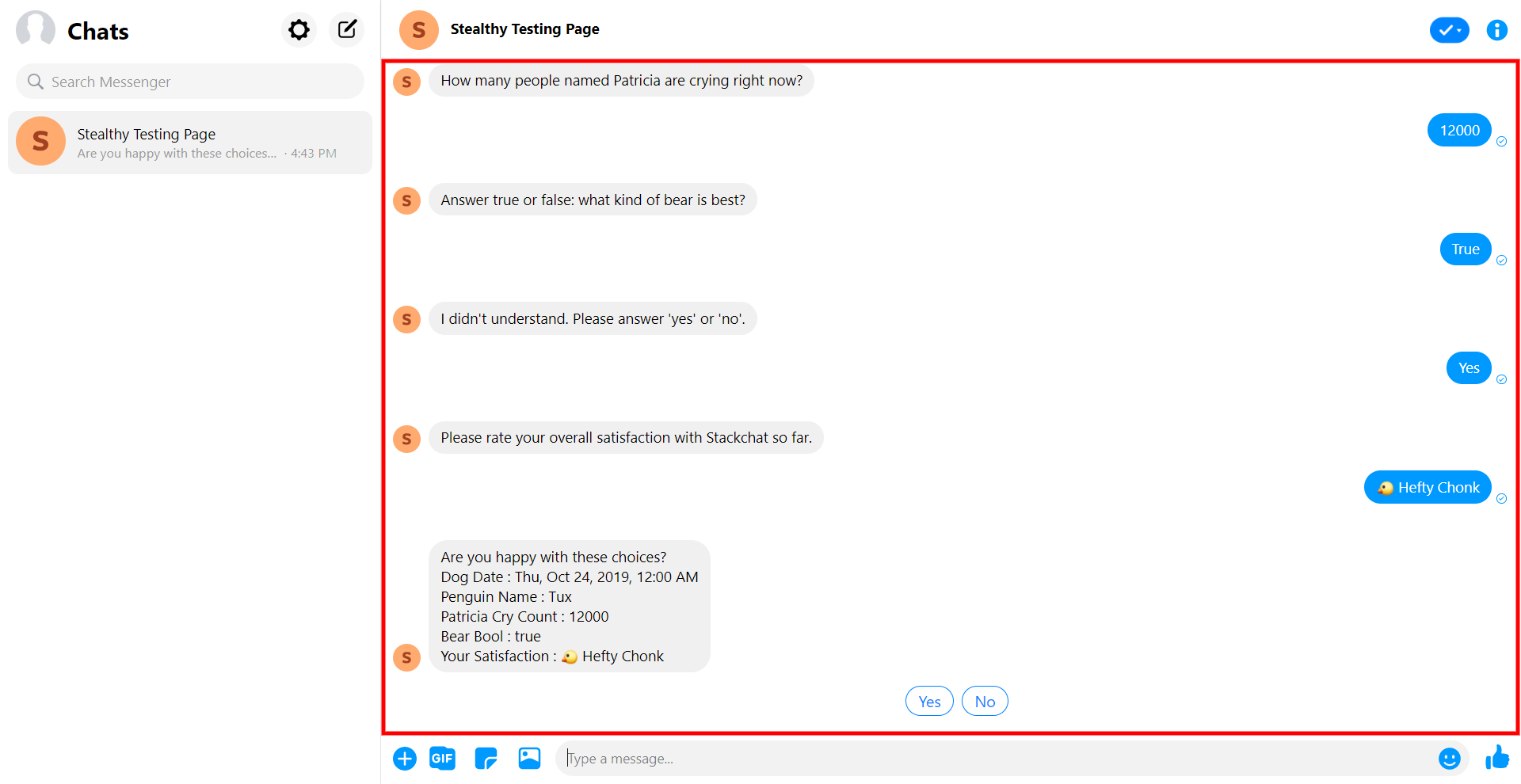 A User Input Group with Require Confirmation On.