Trigger Analytics
While Stackchat automatically records key analytics data in your chosen analytics suite, you may at times wish to record more. Please see the Analytics section to see all automatically generated analytics data and events. For data and events not captured by our out-of-the-box functionality, you can use Trigger Analytics to log it.
Press the + button and select Trigger Analytics.
Give your event a unique name that describes its function. Select the property/variable from your analytics suite to which you wish to assign this event. Finally add the data you wish to send to your analytics suite in the value column.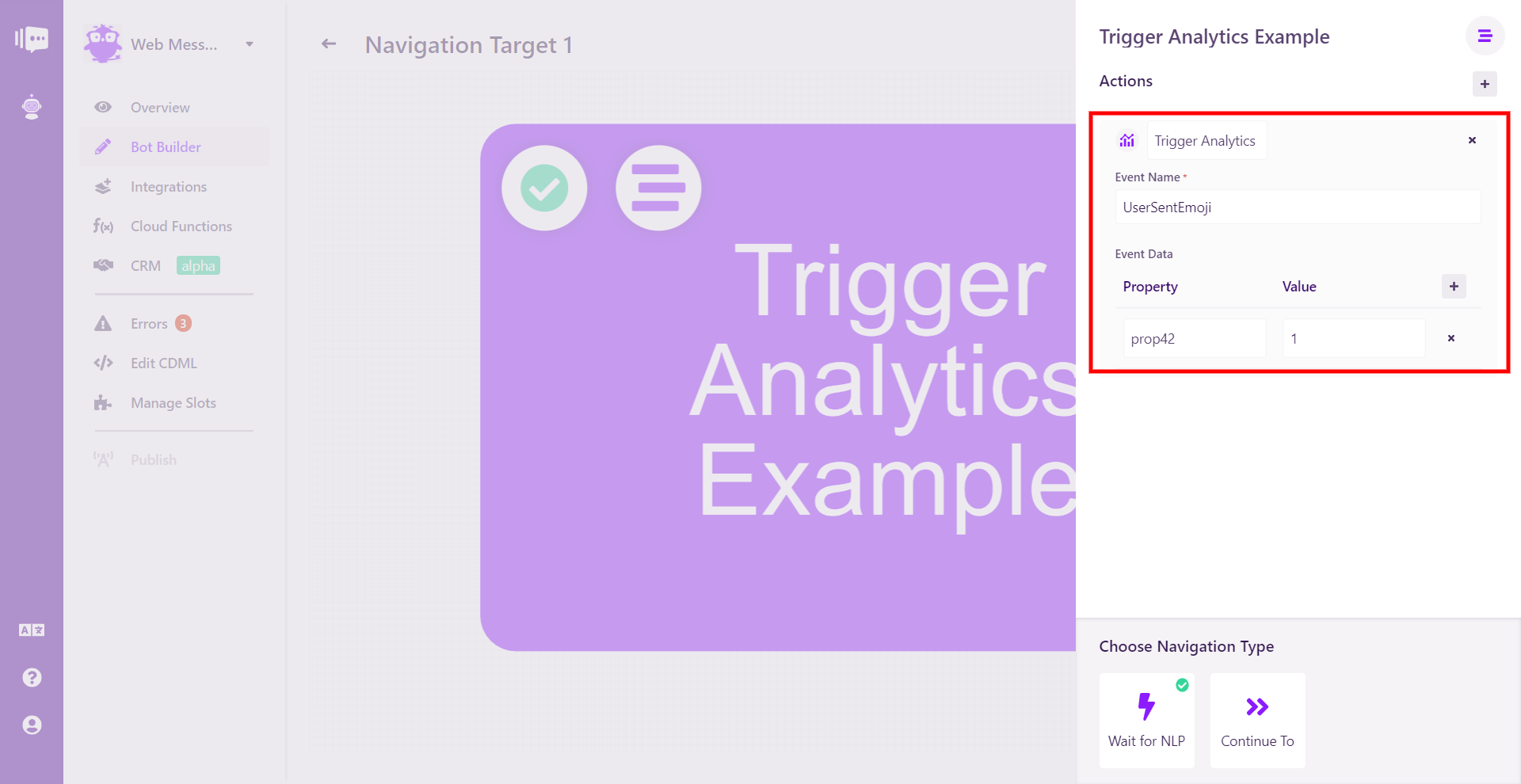 *This triggers an analytics event for when a user sends an emoji to the bot.*