Configure Adobe Analytics in Stackchat
Once you've setup your Report Suite in Adobe Analytics, you are now ready to add the configuration to Stackchat.
Click on Web Services in Adobe Analytics to view your web services credential - you'll need that soon.
Open your bot in Stackchat, go to Integrations and click Add Integration. Select Adobe Analytics.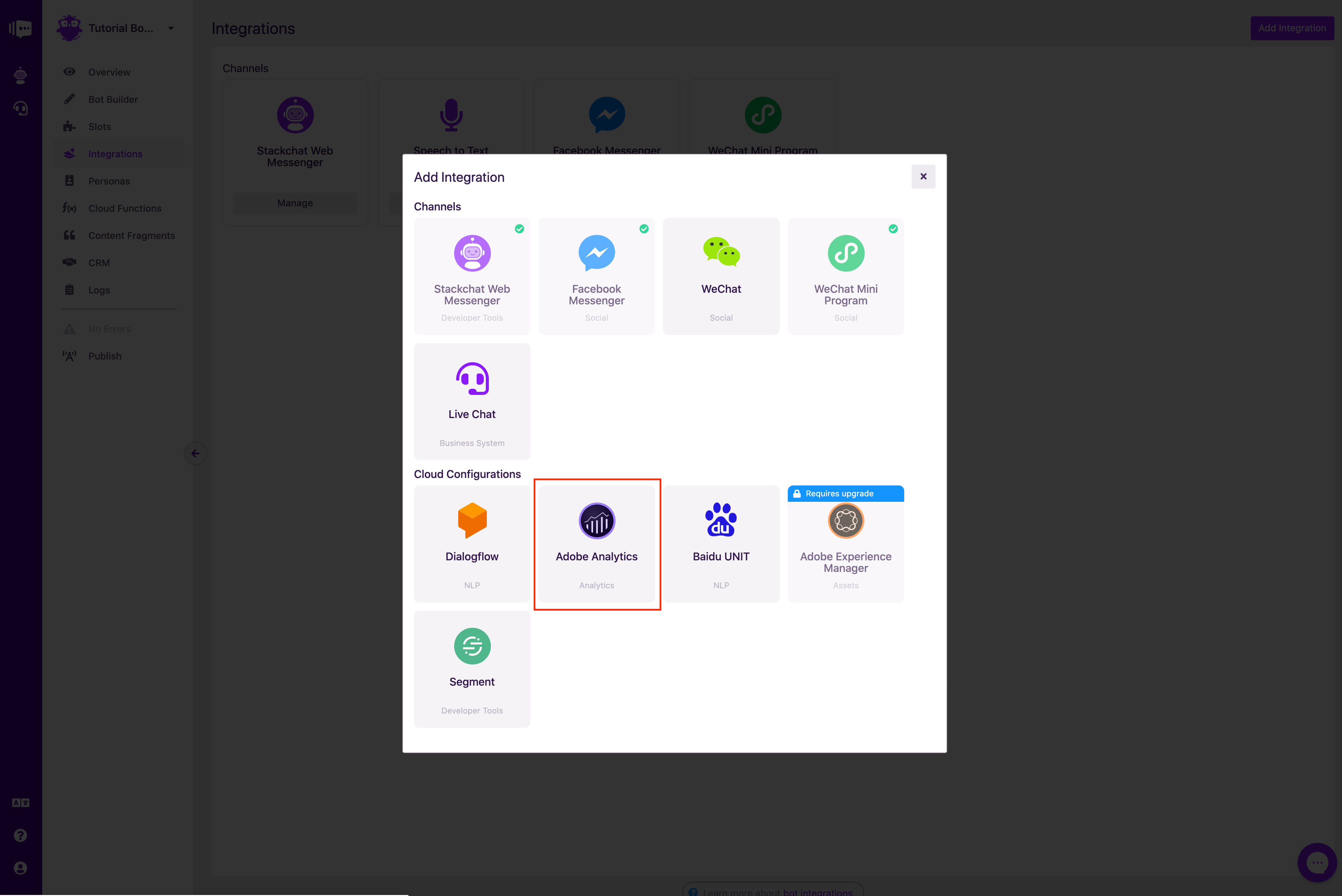 *Click the Adobe Analytics box.*
You will now see the settings page.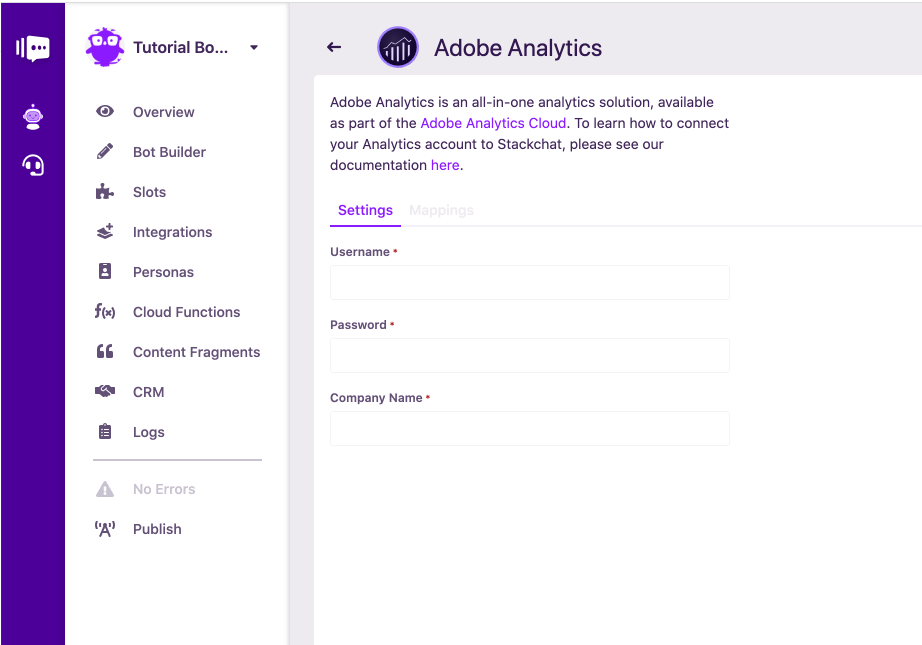 *Click OK. It will be OK.*
Configure Report Suite Id
The only field Stackchat needs to know about is your Report Suite Id (RSID). Carefully copy and paste this value from Adobe Analytics, then save your settings.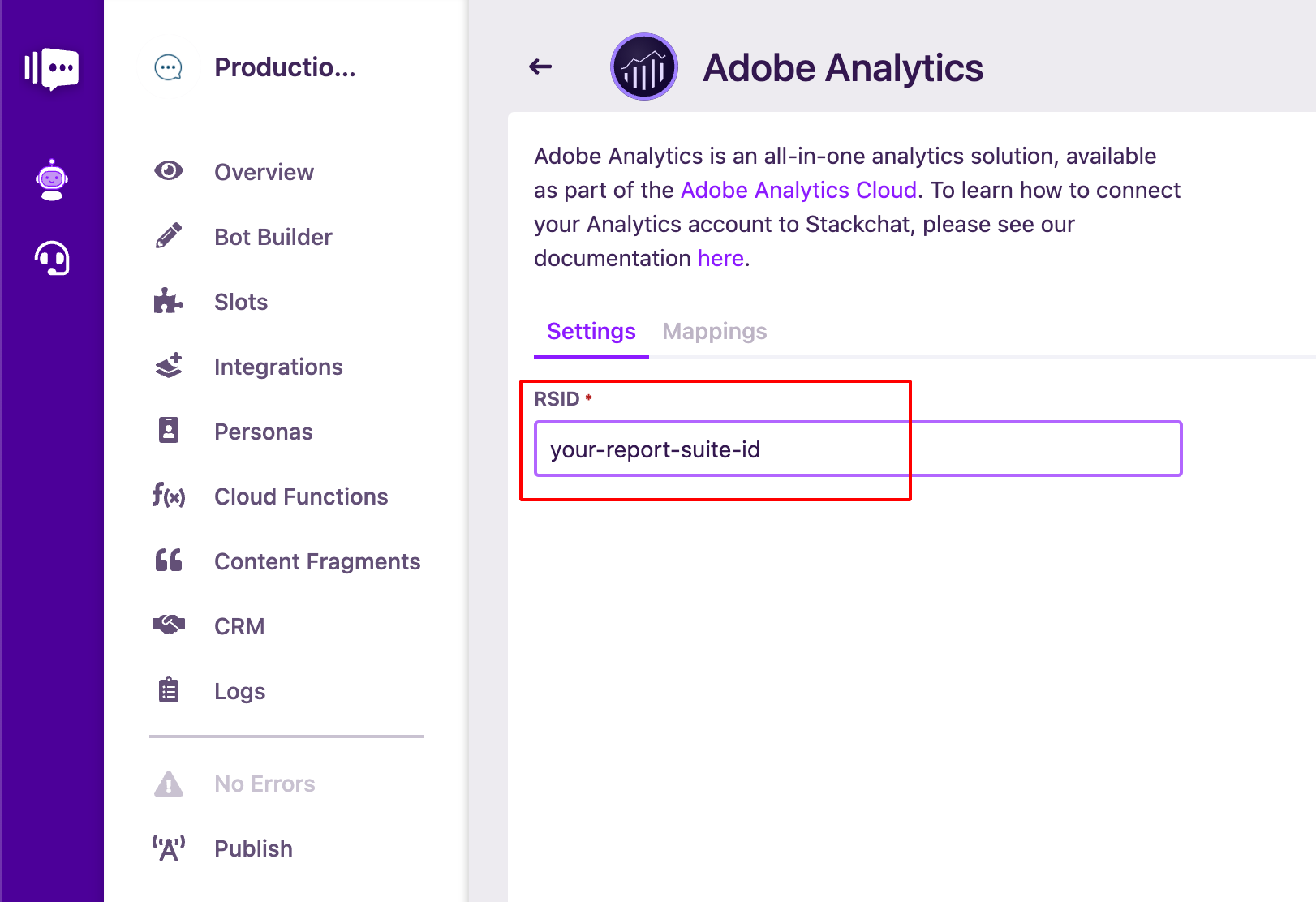 Configure Prop, eVar and Success Event Mappings
Select the Mappings tab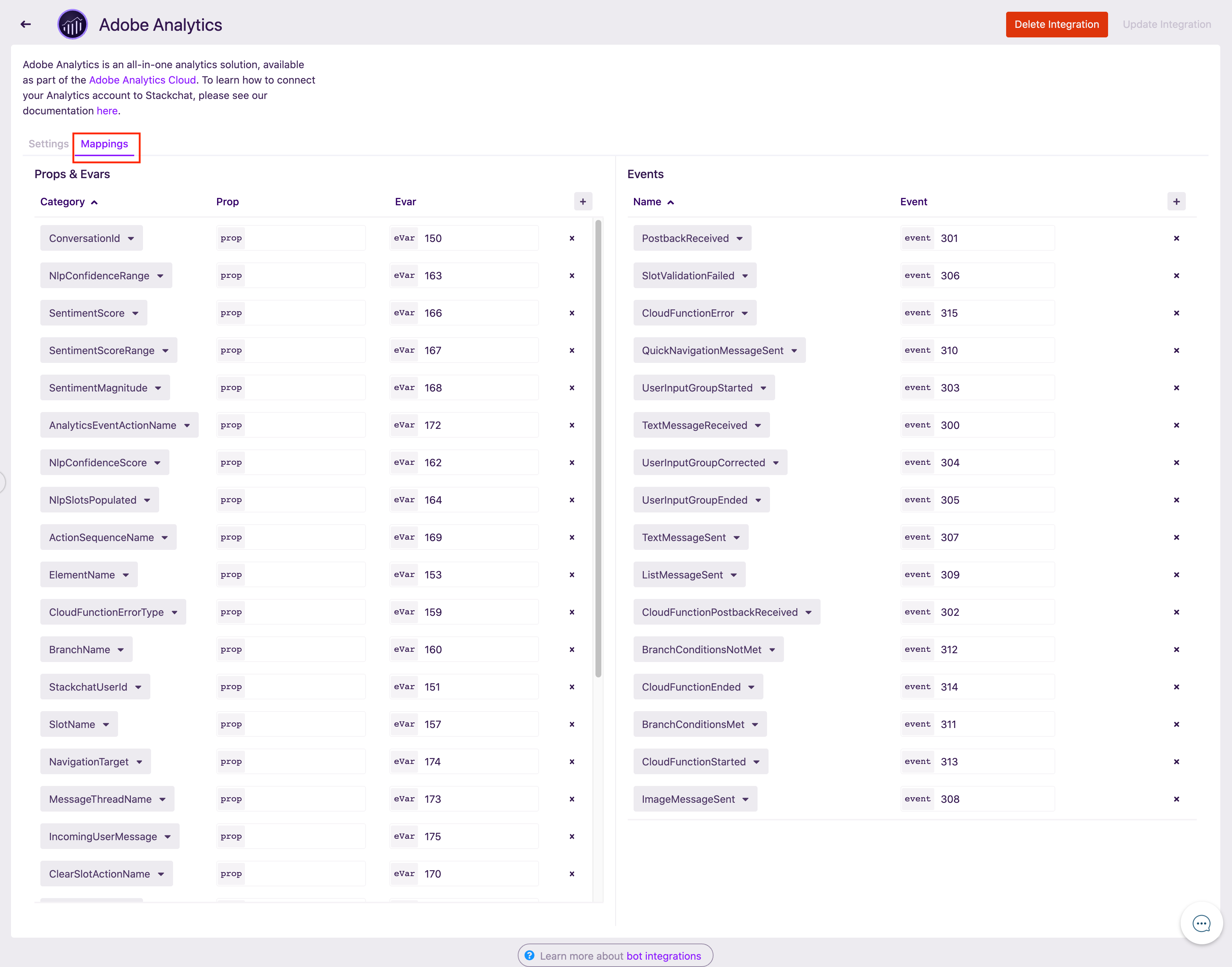 *Click on mappings*
Now you must map Stackchat data to data within your report suite.
Now publish your bot. After publishing, interactions with your bot will now be sent to Adobe Analytics!